Implantable Contact Lens (ICL)
An ICL is also known as known as phakic IOL (or phakic intraocular lens). It is performed to treat short-sightedness (also known as near-sightedness or myopia)
An ICL is ideal for individuals under 40 years of age who do not yet need reading glasses. The implanted lens is most commonly placed behind the iris and in front of the natural crystalline lens of the eye. It is designed to last for life, and can be easily removed in the at a later stage in life if cataract surgery is required. An ICL corrects short-sightedness (myopia), significantly improving one's vision without glasses.
Treatment is tailored to the individual to facilitate the best possible vision that will suit their lifestyle requirements.  It is important to bear in mind that there is no perfect solution to match all lifestyle needs. During the consultation, the surgeon will help you pick an option that is most suitable for you.
A removable, upgradable option
Great for those with thin corneas
Does not induce dry eye syndrome
In harmony with your natural eyes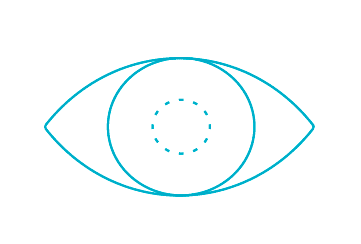 Flexibility for the Future
While EVO Visian ICL can permanently correct your vision, the lens can be removed to keep pace with advancing technology and your future needs.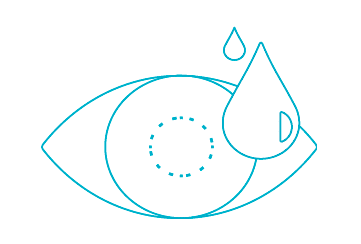 By not removing and reshaping the corneal tissue, the Visian ICL procedure does not induce dry eye syndrome.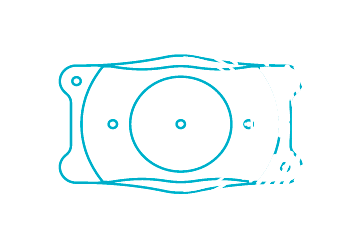 In the event of a major prescription change or the availability of new vision correction options, EVO Visian ICL is completely removable.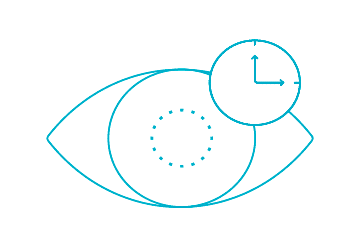 A Quick Procedure and Recovery
20–30 minute procedure or less and most people are able to resume daily activities in just a few days with clearer vision.
A removable, upgradable option
Great for those with thin corneas
Does not induce dry eye syndrome
In harmony with your natural eyes
Following are some major factors that decide a patient's eligibility for ICL surgery-
ICL surgery is suggested when the refractive error stays within a range from -0.5D to -20D in Myopia and up to -3D in astigmatism. Patients with age between 21-45 years are ideal candidates for ICL surgery as approved by the FDA (American Food and Drug Administration). However, the type of Implantable Collamer Lens suitable further depends on the degree of Myopia or hyperopia, or astigmatism patients have prior to ICL surgery.
Unlike LASIK surgery, Patients with a thin cornea, corneal irregularities (or keratoconus) or even a history of unsuccessful Refractive surgery in the past are also eligible for ICL surgery. But pregnant and lactating females are not eligible as hormonal changes during pregnancy and lactation can cause changes to corneal curvature and its thickness thereby affecting the success rate of ICL surgery in the first place.
Visit our London facility for a one-to-one consultation with an expert ophthalmologist.
Implantable Contact Lens procedure is commonly followed to treat different kinds of refractive errors. That's why ICL surgery is highly recommended for patients who are not fit for Lasik due to large pupils, thin/ irregular cornea or have severe dry eyes. Implantable Contact Lens is made up of Collamer, purified collagen with a very soft and flexible texture. Thus, they are highly biocompatible and prone to any eye infection. The Collamer material is the main reason why ICL lenses are also called Implantable Collamer Lens.  However, that's not the only benefit. There are more to it.
ICL surgery takes less than 30 minutes with topical anesthesia thus offers a very minimal discomfort.  You can see the improvement in your vision on the same day of ICL surgery. However, expect a major improvement within a week.
Implantable Contact Lens are an excellent option to minimise the risk of halos and glare effects caused by other lenses. In fact, your night vision may improve because of the UV blockers used inside the lens. Even on the brighter side, the Implantable Collamer Lens can be easily removed in lieu of any better alternative in the future that you may like to opt for either in London or anywhere in the world.
In this regard, you can visit our London eye clinic to discuss more your eligibility criteria.
These are some commonly followed steps for ICL Surgery everywhere-
You will be asked to lie down on your back and will be administered topical or local anesthesia to numb your eye before the ICL surgery. Doctors clean your eyes and the area around them with a disinfectant. They may also give an injection to prevent the movement of the eyes while inserting the Implantable Collamer Lens.
Through a tiny incision, doctors will insert the Implantable Contact Lens into your eye. Being an extremely thin lens, it is first folded during insertion and then gets unfolded inside. After successfully inserting the Implantable Collamer Lens, doctors will stitch the operated part, and will apply some antibiotic drops and ointments to your eye before covering it with an eye patch. You will be under observation for the next 1-2 hours post-surgery to closely monitor your intraocular pressure.
After post-op care, you will be discharged on the same day. Doctors will prescribe you some medications with taper doses. You will be advised for periodic follow-ups for the next three months until everything is set back to normal. At our London facility, we follow best practices in ICL surgery to offer you world-class treatment.
1. Sanders D. Vukich JA. Comparison of implantable collamer lens (ICL) and laser-assisted in situ keratomileusis (LASIK) for Low Myopia. Cornea. 2006. 2. Shin, JY. Ahn, H. Seo, KY. Kim, EK. Kim, TK. Comparison of higher order aberrations after implantable collamer lens implantation and wavefront-guide LASEK in high myopia. J Refract Surg. 2012; 28(2): 106 -111. 3. Igarashi, A. Kamiya, K. Shimizu, K. Komatsu, M. Visual Performance after implantable collamer lens implantation and wavefront-guided laser in situ keratomileusis for high myopia. Am J Opthalmol. 2009. 4. MICL PMA data. 5. Parkhurst, GD. Comparison of Night Vision and Contrast Sensitivity in Patients Undergoing Implantable Collamer Lens Implantation or LASIK. Presented at: American Academy of Ophthalmology (AAO); October 19, 2010; Chicago, IL. 6. Parkhurst, G. Psolka, M. Kezirian, G. Phakic intraocular lens implantantion in United States military warfighters: A retrospective analysis of early clinical outcomes of the Visian ICL. J Refract Surg. 2011;27(7):473 – 481.7. Gimbel, Howard V et al. Management of myopic astigmatism with phakic intraocular lens implantation. Journal of Cataract & Refractive Surgery, Volume 28, Issue 5 , 883 – 886.8. Naves, J.S. Carracedo, G. Cacho-Babillo, I. Diadenosine Nucleotid Measurements as Dry-Eye Score in Patients After LASIK and ICL Surgery.
Frequent asked questions (FAQs):